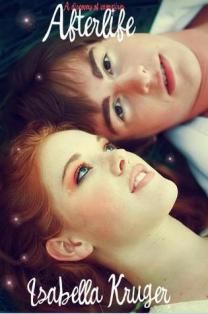 Format:
Kindle Edition
File Size: 207 KB
Sold by: Amazon Digital Services
Language: English
ASIN: B004ZZM9E6
When Fleur and Louisa are orphaned and forced to stay with their horrible aunt Petiniua their lives are turned upside down. Aunt Petiniua a witch of a woman sends the sisters off to Miss Madisons Academy for girls where they endure physical pain and violence . However Louisa escapes with a dashing magician who happens to be a vampire and leaves Fleur to look after herself . Fleur vowing revenge on Jacques St Cloud leaves Miss Madisons house of horrors and finds herself faced in the midst of a dangerous romance with a dashingly handsome young vampire Daniel.
I can't remember where I found this book; however, I'm sure it's the cover that drew me in.
The guy looks like a cross between Daniel Radcliffe and Chace Crawford. Sold!
I liked the beginning of the story. The narrator sounded awesome and pretty much reminded me A Series of Unfortunate Events (narration-wise).
I was holding on to my seat and felt butterflies in my tummy when I was reading about Louisa and Jacques and then they disappear.. together with my grasp of understanding the story.
It went downhill after they were thrown out of the school.
I couldn't even feel the connection between Fleur and Daniel. I felt like it was rush.
Err...
Unfortunately, I think I got the supposed unedited online copy which has a number of typos and whatnots.
I am hoping to read the next book though just to see what happened to Louisa and Jacques.
Hi! Sharing your thoughts and experiences is highly encouraged and appreciated. Please do not hesitate to leave your website/blog URL for me to check out either by leaving a comment or posting on the Cbox. Thank you!